Jesus definitely said some shocking things throughout His life and the group of men, "The 72," who He sent out to evangelize, heard one of them.
This snippet is from Pure-Hearted: The Blessings of Living Out God's Glory and if you get this soon enough, the Kindle version of my book will be 99 cents through Saturday, January 20th, 2018. Buy it here.
The story of The 72 is in Chapter 5 of Pure-Hearted on the topic of how being satisfied and enjoying contentment can bring glory to God. Read this excerpt and see what you think.
The Seventy-Two: Luke 10
I'm sure the disciples were excited, yet tense, when Jesus told them his next assignment for them. After this the Lord appointed seventy-two others and sent them on ahead of him, two by two, into every town and place where he himself was about to go (Luke 10:1).
Although we don't know all that happened on their little excursion, they returned triumphant telling Jesus joyfully about all the work they had done for him. The seventy-two returned with joy, saying, "Lord, even the demons are subject to us in your name!" (vs. 17).
Can't you just picture the broad smile on Jesus' face as he exclaimed, "You all are amazing and should be very proud of yourselves for your cooperation with your Heavenly Father. What a sense of satisfaction you must feel seeing the Spirit empower you. I'm so impressed. I want you to be assured God has been glorified by all you did. Rejoice because many souls were brought into the kingdom. You did well!"
Hmmmm. Well, not really. Listen to Jesus' reply.
And he said to them, "I saw Satan fall like lightning from heaven. Behold, I have given you authority to tread on serpents and scorpions, and over all the power of the enemy, and nothing shall hurt you. Nevertheless, do not rejoice in this, that the spirits are subject to you, but rejoice that your names are written in heaven." vss. 18-20
I didn't travel with those followers but if I had, and heard Jesus' words, I would have been upset. I would have thought, "What? Are you kidding, Jesus? I did great things for you and you're treating it like nothing. After all the trekking, and the rejection by many, you're telling me I shouldn't find satisfaction from all I accomplished? My focus should be in knowing I'm going to heaven? But if I understand your message right, I didn't do anything to deserve that. You are going to do it all. What kind of satisfaction do I get from that?"
I didn't travel with those followers but if I had, and heard Jesus' words, I would have been upset. I would have thought, "What? Are you kidding, Jesus? TWEET THAT!
Exactly!
Of course, they don't yet know about Jesus' coming crucifixion and resurrection, which is what their salvation will be based upon. You and I know that but at this point, the seventy-two believe spreading the good news about Jesus and setting people free is what brings satisfaction.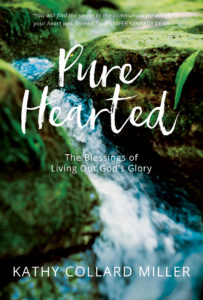 That's not Jesus' perspective for glorifying God. It's not production or performance. It's their destination of heaven signifying the glory of the Father's provision of salvation through Jesus' death and resurrection—to his credit.
Let's learn the lesson the seventy-two did. Although God intends to use us, our satisfaction comes from seeing him magnified in the eyes of others, not reveling in our efforts.
Can you think of other shocking things Jesus said? Do you have a favorite or one that really perplexes you? Would you share one in the comment section? I would love to hear it and so would my readers.