Read below how to enter the drawing. And here's an excerpt to give you a tasty sample of a wonderful book you'll want to read.
Have You Ever Doubted God's Goodness?
by Debbie W. Wilson
"Do you give samples of your chicken salad?" my friend asked our server.
"No ma'am," he replied, leaving us to ponder our menus.
"I guess I'll order something else," she said.
As we enjoyed our meal, the manager dropped by our table to ask how our food was. We told her it was great. Then my friend repeated her question.
"We aren't able to offer samples because we make each dish fresh when it's ordered," she said.
Her answer provided a legitimate reason for why they wouldn't offer samples. But I still wasn't convinced. I couldn't imagine them chopping celery and nuts for one serving of chicken salad at a time.
When I arrived home, I received an email from my friend, who frequents the restaurant we'd just left. She'd remembered that their chicken salad was not the prepared dish we'd pictured, but a green salad with a grilled chicken breast on top. I laughed at our misunderstanding.
Chicken Salad and the Bible 
I know God's ways are perfect. But sometimes they don't look that way. TWEET THAT!!!!!
I've wrestled through some Old Testament laws and the book of Job. Add to this the suffering I see around me. While I choose to trust him, some pesky questions still bother me. One day, I asked God:
Why would you allow Job to suffer so much loss, pain, and misunderstanding when you said no one was as righteous as Job?
Why did you treat slaves differently than free people and women differently than men?
Why do you allow unrighteous judges to take away the rights of the innocent to protect the wicked?
Why do you allow a faithful believer to suffer on a deathbed of pain and the wicked to die peacefully in their sleep?
God addressed my questions and then used the chicken salad incident to quiet my lingering doubts.
God is like the ocean; I'm like a child trying to understand the mysteries of the deep from my small pail of water. I can't understand someone so much greater than I am. But I can trust that he is wiser and more loving than I can imagine.
Job got the opportunity to bring his questions to God. Instead of explaining the background of Job's circumstances and his good intentions for Job, God asked Job to explain the mysteries of the seen world.
If Job couldn't explain the mysteries of creation, how could he hope to understand the mysteries of the Creator? Job's questions evaporated in that tiny glimpse of God's majesty.
I used to say that some questions wouldn't be answered until we get to heaven. Now I think that when I see the Lord, my questions will no longer matter.
"Behold, we consider those blessed who remained steadfast. You have heard of the steadfastness of Job, and you have seen the purpose of the Lord, how the Lord is compassionate and merciful" (James 5:11 esv).
Faith in a Person
Biblical faith rests on the character of God. Jesus came to show us the Father. The better we know him, the less our questions bother us. TWEET THAT!
One key characteristic sets people with commendable faith apart. They trust God's character and align their behavior with his revealed will.
If we focus on the size of our faith, we're in danger of becoming either paralyzed by our inadequacy or proud and self-reliant. We aren't enough for life's challenges (2 Cor. 3:5). Jesus is the object of genuine faith. And he's always enough.
(Excerpt from Little Faith, Big God, Feb. 11, 2020)
Thank you, Debbie, for sharing those inspiring words. Debbie's book will help you know God cares more about you than your performance. Hebrews 11 shows ordinary people who, by faith, pleased God. By exploring these biblical men and women who failed, got up again, and finished well, Little Faith, Big God will inspire you to persevere in your faith. Present-day stories and guiding questions invite personal reflection, application, and discussion. Let the ordinary people from Hebrews 11 show you how to live strong and finish well. 
Debbie wants to celebrate the release of her new book Little Faith, Big God with you by offering a copy to the winner of the drawing! To enter the drawing, please leave a comment on this blog post. Only US addresses can win. The drawing ends Saturday evening, May 9th, 2020. UPDATE: DONNA WON THE COPY OF 'LITTLE FAITH, BIG GOD." Thank you to everyone who entered the drawing. I hope you'll consider purchasing the book. I know you'll be blessed.
"Delightful… I highly recommend Little Faith, Big God …" -Josh McDowell, Christian apologist and best-selling author of Evidence That Demands a Verdict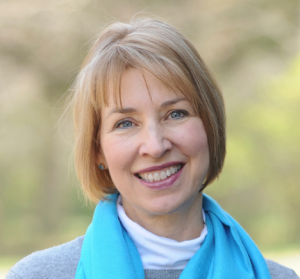 Drawing from her walk with Christ, and decades as a Christian counselor, life coach, and Bible teacher, Debbie W. Wilson helps readers enjoy grace-filled lives. She is an Advanced Writers and Speakers Association certified speaking and writing coach. Debbie enjoys a good mystery, dark chocolate, and the antics of her two standard poodles. Refresh your faith with free resources at debbieWwilson.com.