Will the Real Proverbs 31 Woman Please Stand Up?
Don't we just love the Proverbs 31 Woman? Or do we somewhat steer away from reading about her because we wonder if we can measure up to that perfect woman? I've felt both ways: delight and avoidance.
Lauren Crews is here to help us examine the Proverbs 31 woman in an inviting and powerful way.
I'm so excited to offer her book in a book giveaway. Read to the end of my post to find out how to enter the drawing. (UPDATE: THE DRAWING IS CONCLUDED) As you head there, I know you'll be thrilled to read this snippet from her book "Strength of a Woman." Also take note that Lauren has an accompanying devotional book to go along with her book. The devotional book is not part of the book drawing.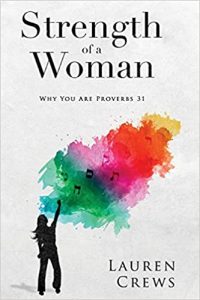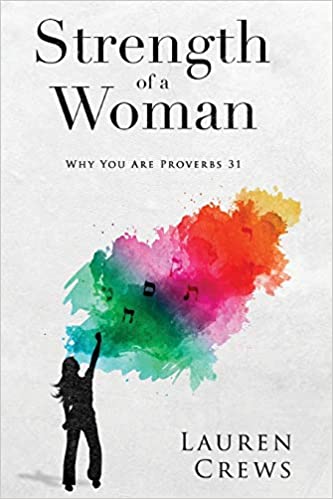 For Her Worth Is Far above Jewels
By Lauren Crews
When I was a little girl, I loved to visit my grandma's house and play dress-up in her silky flowing chiffon nightgowns. The sparkling "diamond" necklaces and earrings I adorned myself with may have been costume jewelry, but in my imagination, I was a regal princess. I just knew my prince would arrive one day and ask for my hand in marriage. 
I wonder if the Proverbs woman had the same dream. So many little girls do. But my childhood was marred with abuse, neglect, and molestation. Those diamonds I wore at Grandma's soon mingled with dangling baubles of shame and worthlessness. 
But Proverbs 31:10 tells men and their fathers to consider the value of this great woman of worth when figuring the transaction of marriage with her because she is a woman unlike any other. In keeping with the Ancient Near East custom of arranged marriages, paying a bride price was part of the arranged agreement. [Ralph Gower, The New Manners and Customs of Bible Times (Chicago: Moody Press, 1996), 64.]
Historically, however, the worth of a woman was not usually recognized or described like that of this Proverb 31 Woman. One commentary on this passage notes, "It is very remarkable to meet with such a delineation of a woman in the East, where the female generally occupies a most degraded position and is cut off from all sphere of activity and administration." [Joseph S. Exell and Henry D. M. Spence-Jones, "Proverbs 31 Portrait of a Matron" in Pulpit Commentary. N.p.:n.d. Biblehub. https://biblehub.com/commentaries/pulpit/proverbs/31.htm Web. 18 Oct. 2015.]
Reading about this for the first time, I recalled those baubles of shame, and I wondered what my worth was—in both God's eyes and my husband's. God graciously reminded me that as the daughter of the King and a member of the family of Christ, I am held in uncommonly high esteem and worth, for I have been bought with a price (1 Corinthians 6:20). And so were you. 
Indeed, a woman of strength is priceless, worth more than precious jewels. The Hebrew word translated as "jewels" in Proverbs 31:10 (or "rubies" in other translations) is paniyn. Many commentaries agree the word means a small round object that has a red tint, usually defined as coral or a pearl.
You are so valuable to God that He was willing to shed His precious blood for you. He paid this price for you; your worth is now far above rubies, pearls, or other jewels. 
Oh, strong woman, God's Word describes you as fearfully and wonderfully made (Psalm 139:14). You are made in His image (Genesis 1:27). Pause and let that concept of love wash over you. Reflect on your worth in His eyes, on the price He was willing to pay, and enjoy for a moment the incredible value He sees in you. 
Thank you, Lauren, for this snippet from your great book, Strength of a Woman. I know many will want to be blessed and encouraged by your book. MY READERS: to enter the drawing for Lauren's book, (but not including the devotional), please make a comment on my blog post. Last day for entering is Saturday, August 8th. UPDATE: Congratulations to Theresa who won Lauren's book.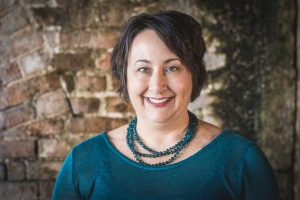 Lauren is an award-winning author and holds an MDiv from New Orleans Baptist Theological Seminary. With twenty years' experience in women's ministry, she dives deep into God's word and is eager to share the many layers with women in all roles of life. She resides in Jacksonville, FL with her husband and two brown labs who have their humans well trained.
Reach Lauren at:
Twitter: @LaurenCrewsA2Z
FB: Lauren Monico-Crews
email: Lcrews9005@comcast.net
website: www.LaurenCrews.com