At one time I thought I couldn't become pregnant. 
Larry and I had been trying to become pregnant for over two years. It was a horrifying thought to me that I might not ever be a mother. I had looked forward to that joy all my life. I kept trying to trust God but my body revealed my tension. A rash developed on my hand that I knew was caused by anxiety and fear. Even though I never reached total trust in God, He graciously allowed me to become pregnant. I was thrilled.
But not everyone has the experience of my story. That's why I'm glad to make a book giveaway of an important book. It's called Mothers in Waiting – Healing and Hope for Those with Empty Arms by Crystal Bowman and Meghann Bowman.
Read below to find out how to enter the drawing to win!
Mother's In Waiting is a collection of stories from 30 women who experienced the pain and heartache of infertility.
In this touching book, women of all ages, ethnicities, and backgrounds share their stories to encourage other women who find themselves on that lonely and difficult journey. Readers will find hope and encouragement from women who want to walk beside them and buoy their faith. Mothers In Waiting tells the stories of women who are challenged every day to trust God even if their desire is not granted. Find out below how to enter the drawing. And even if you can't relate to this book's topic, you'll want a copy of this book to have on hand to share with others.
Here's more information.
Mothers In Waiting—Healing and Hope for Those with Empty Arms
by Crystal Bowman
According to the Center for Disease Control and Prevention, about 10 percent of women in the United States have difficulty getting pregnant or staying pregnant. That's about 6.1 million women whose bodies work a little differently when it comes to having a baby. When infertility rules a woman's life, the downward spiral begins. Every day experiences become painful reminders. A trip to the grocery store can bring her to tears as her eyes turn toward women with swollen bellies or mothers with toddlers strapped in carts. She stays home from church on Mother's Day, and she cringes when she receives another baby shower invitation. It also takes a toll on her marriage as making loves turns into making babies.
This is how my daughter-in-law Meghann felt for more than five long years.
Besides wondering what was wrong with her body–and why she couldn't do the one thing that a woman's body is supposed to be able to do—she felt alone. The topic of infertility is not typical girlfriend conversation. Surrounded by pregnant friends and happy baby announcement, she struggled with feelings of inferiority and sadness. She joined a local support group, but still felt alone. She wanted to be happy for her pregnant peers and even signed up to help with meals when women from her church had babies. She attempted to hide her pain, but the pain didn't go away.
After several exhausting years, Meghann finally became pregnant and is currently the mother of two healthy little ones. Her desire now is to offer hope and encouragement to other women who are walking that lonely path. She wanted to write a book and came to me for help. Since her story is only one woman's story, I didn't think her story would be able to reach many women. Then I had an idea: what if we collected stories from 30 women so we could have a wide variety of stories? Meghann said "Yes!" and the project began.
What happened next was nothing short of a miracle. I thought it would be difficult to find 30 women to share their stories, but God brought them to me one after the other. Just like when Noah completed the ark, he didn't have to search for animals or beg them to come. They just came. And that's what happened–they just came. It seemed no matter where I went, I met women who wanted to share their stories of infertility. Women of all ages, all ethnicities, and all walks of life offered their stories of infertility, surgeries, miscarriage, adoption, IVF failures and successes, as well as peace in being childless. No, it wasn't easy, but we accomplished our goal, and the result is a beautiful new book titled Mothers In Waiting–Healing and Hope for Those with Empty Arms.
Each story follows the same format:
My Story
My Struggle
My Strength
My Scripture
Each story is told through the voice of the contributor—honest, real, and heartfelt. There are no easy answers or simple solutions offered. But readers with aching hearts will find hope and encouragement from women who want to walk beside them, identify with their pain, and point them to God.
Thank you, Crystal, for sharing with us. I know your book is going to give peace, comfort, and support for the women who are trusting God for His will in their lives.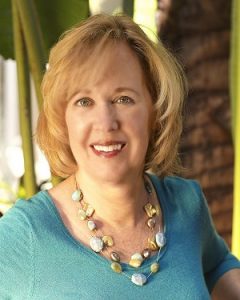 Crystal Bowman is an award-winning, bestselling author of more than one hundred books for children and adults. She also writes lyrics for children's piano music and stories for Clubhouse Jr. Magazine. She is a mentor for MOPS (Mothers of Preschoolers) and grandma to seven huggable little ones. She and her husband live in Florida and Michigan—wherever the weather is best.
Connect with Crystal at: www.crystalbowman.com
Click to find out more about Mothers In Waiting
To enter the drawing for Mothers In Waiting, make a comment on my blog. I'll draw the winner on Friday evening, February 8th, 2019. Winner must have a US address to receive the book.