Divorce is devastating for every member of the family. Kim Johnson has written an important book to help the children who suffer from divorce. I'm so glad to make a copy available to the winner of this book drawing. Read below for the details.
Here's an important excerpt from the book.
Now That Your Parents Are Divorcing
by Kim Johnson
Now that your parents are divorcing, are you in a place that never feels quite right? Maybe you are so mad you could hit something. At the same time, the hurt makes you want to disappear. Although you constantly push the divorce out of your mind, your feelings inside don't change. They never go away even when you put on your I'm okay face. Everything is so messed up you feel paralyzed and helpless.
Under these circumstances, your emotions are normal. You may feel no one understands, but, in reality, you're not alone. Your heart wishes the situation was different, but this is your story now.
Almost everyone at one time or another has experienced something they wish hadn't happened. Maybe you forgot an assignment. Or, you missed a great basketball game. Whatever happened, you said to yourself, "I wish it hadn't happened." "I don't like this." These feelings can be exhausting and make you feel powerless. However, two things are within your control—your attitude and your response to the unfairness in your life. Start by working to change what you can control. This doesn't mean giving up or putting up with inappropriate things. Rather, it's taking charge and deciding what is within your power. That's exactly what happens in a boxing match.
When a boxer gets in the ring and just stands still with his gloves covering his face, he's not handling the blows from the other boxer. That's giving up. However, the boxer who moves and tries to punch, even if he misses, is taking control by acting. Allowing yourself to be helpless is giving up. Then you become like the boxer standing in the ring getting pounded because he won't try. Sure, there may be a swing and a miss, but that isn't the point. It's about moving, not standing still. By taking control and doing something—like reading this book, talking to a trusted friend, checking your attitude, or journaling—could be what wins the fight.
If you don't know where to start, begin by thinking about the negatives impacting you. Next, consider the positives. What you discover might be surprising.
Look for the good in your current circumstances to balance out the not-so-great ones.
Another step in the right direction is to write your thoughts in a journal or on your computer. It doesn't need to be long. It can be short—like a hashtag statement. #SadDay. #MissMyLife. #MadAtTheWorld. #WhyMyParents? You may not want to talk about the hurt with anyone right now, so keeping a journal, a diary, or making notes on your phone can make sorting and organizing your feelings easier.
Struggling in unfamiliar territory is normal. Everyone does in some way. Yet, how long you struggle is up to you. Rather than wrestle with circumstances beyond your control, put your energy into what you can change—your attitude, opinions, feelings, and how you respond. Just like the boxer, if you do nothing you will continue to get pounded. Courage and strength are the best way to handle your parents' breakup.
Many people in God's Word struggled with hardship. The apostle Paul was one of them. He says in Philippians 4:12–13: "I know how to live on almost nothing or with everything, I have learned the secret of living in every situation, whether it is with a full stomach or empty, with plenty or little. For I can do everything through Christ, who gives me strength."
Just like God empowered Apostle Paul, He will come through for you.
Thank you, Kim, for this important example from your book. My readers: to put your name into the drawing to win "What About Me? How to Survive Your Parents' Divorce," make a comment on the blog post of this post. I will draw the winner on Sunday evening, January 10th, 2021. Only USA addresses can win. UPDATE: Terri is the winner! Congratulations!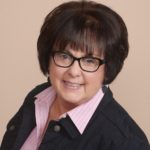 Kim Johnson is an author and speaker with extensive experience in church ministry and a career as assistant to the Chief Counsel for the Disneyland Resort. She was a pastor's wife with two teenage daughters when she suffered a devastating divorce. Through this experience God equipped her to lead adult divorce recovery classes for many years. After constant requests for information to help teens cope with their parents' breakup, Kim created What About Me?  based upon her daughters' journey. It has been used in conjunction with her adult classes. She and her husband reside in Southern California and serve as volunteer Ministry Partners at their local church. They enjoy camping, hiking and fishing, and have a blended family of four married adult children.
Reach Kim at:
Facebook:       facebook.com/pg/TipsForTeensWhenParentsDivorce
Facebook.com/Author_Kim_Johnson
Instagram:       kim_d_johnson
Twitter:           @KimJohnson00111
Email:             kim.diann.johnson@gmail.com